Product Description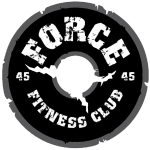 GOES ON SALE 12AM ON 11/29 till Midnight on 12/2
Your taking out a Tier 4 Membership which give you:
24 Hour Access to our Facility – Cardio & Strength Training!
All Fitness Classes on our Group Fitness Classs Schedule
Suggested Meal Plans, Food Shopping List.
CrossFit and/or FitCamp Workouts 2X per Week for MAXIMUM RESULTS!
$10 off a 1-Hour Sports Body Work Session
Over 35% off a Cryotherapy Session using Code:  FFC (only $35)
Entry for 5 FREE Meals with any Pre-Order of Meals from The Meal Kitchen
NO yearly Fees, NO joining Fees
Your paying ONLY $549 for the Year!    THIS PLAN IS OVER 50% OFF NORMAL RATES!!!!
If you have any questions please email [email protected]