Product Description
Read the following about your plan. 
You can jump on a Force Fitness Membership NOW for ONLY $21.   Dues for this VIP Plan are $30/week  &  your getting your 1st week FREE!!  Here is what it includes:
– FULL access to our Fitness Center. 
– UNLIMITED ACCESS to our WIDELY POPULAR  FitCamp Program!!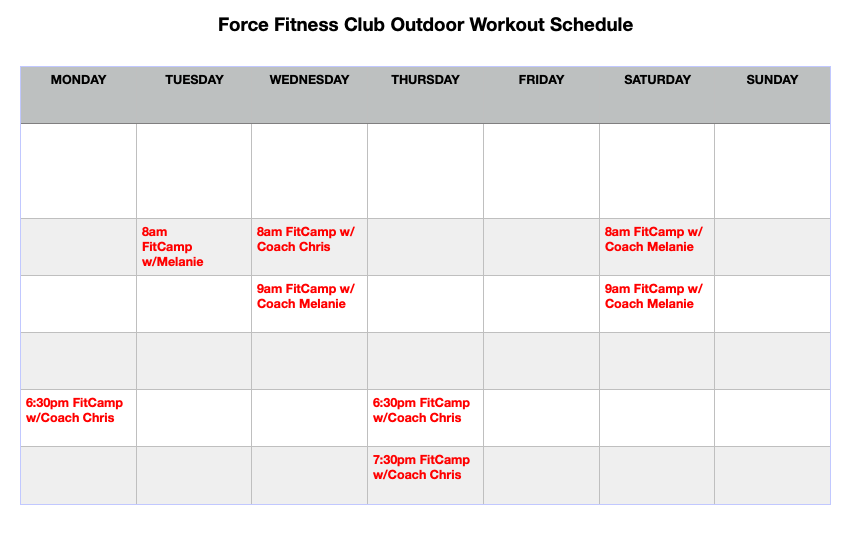 ……
Hours of Operation
– Temporary Schedule:
Monday thru Friday 9am – 9pm
Saturday and Sunday:  9am – 5pm
With this membership you are paying only $30/week & getting EVERYTHING WE OFFER!
*There is a 1X a year Enhancement Fee of $39 which will charge 3 months after joining