Product Description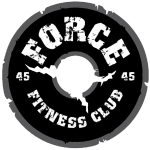 Tier 1 Membership which giveS you:
FULL 24/7 Access to our Facility – Cardio & Strength Training!
1 FREE  FitCamp Workout
$10 off a 1-Hour Sports Body Work Session
NO yearly Fees, NO joining Fees – save $140 on that alone! 
Your paying ONLY $364 for the Year – thats only $1/day and your getting 3-Months FREE added to your membership!!
TOTAL SAVING OF OVER $231