Product Description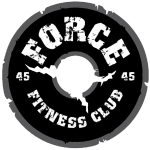 Your taking out a Tier 4 Membership….our VIP plan…. which gives you:
24/7 Access to our Facility – Cardio & Strength Training!
$10 off a 1-Hour Sports Body Work Session
Unlimited Access to our FitCamp Schedule of SPECIALIZED workouts!
Unlimited Access to our Group Exercise Schedule as well!
NO yearly Fees, NO joining Fees:  SAVINGS OF $124!
Normally $40/week…your paying for 10 Months and getting 12!!
*FOUNDATIONS classes are necessary for this membership….they are FREE with this purchase.  Savings of $35
TOTAL SAVINGS OF $505!!!!
..
If you have any questions please email [email protected]